Take a deep breath, plan your next move.
Let's talk about
You're always in control
Pause tracking any time. Find your controls by clicking Running on the bottom-left of the home screen!
We will never sell or share your data without your explicit consent. With anyone.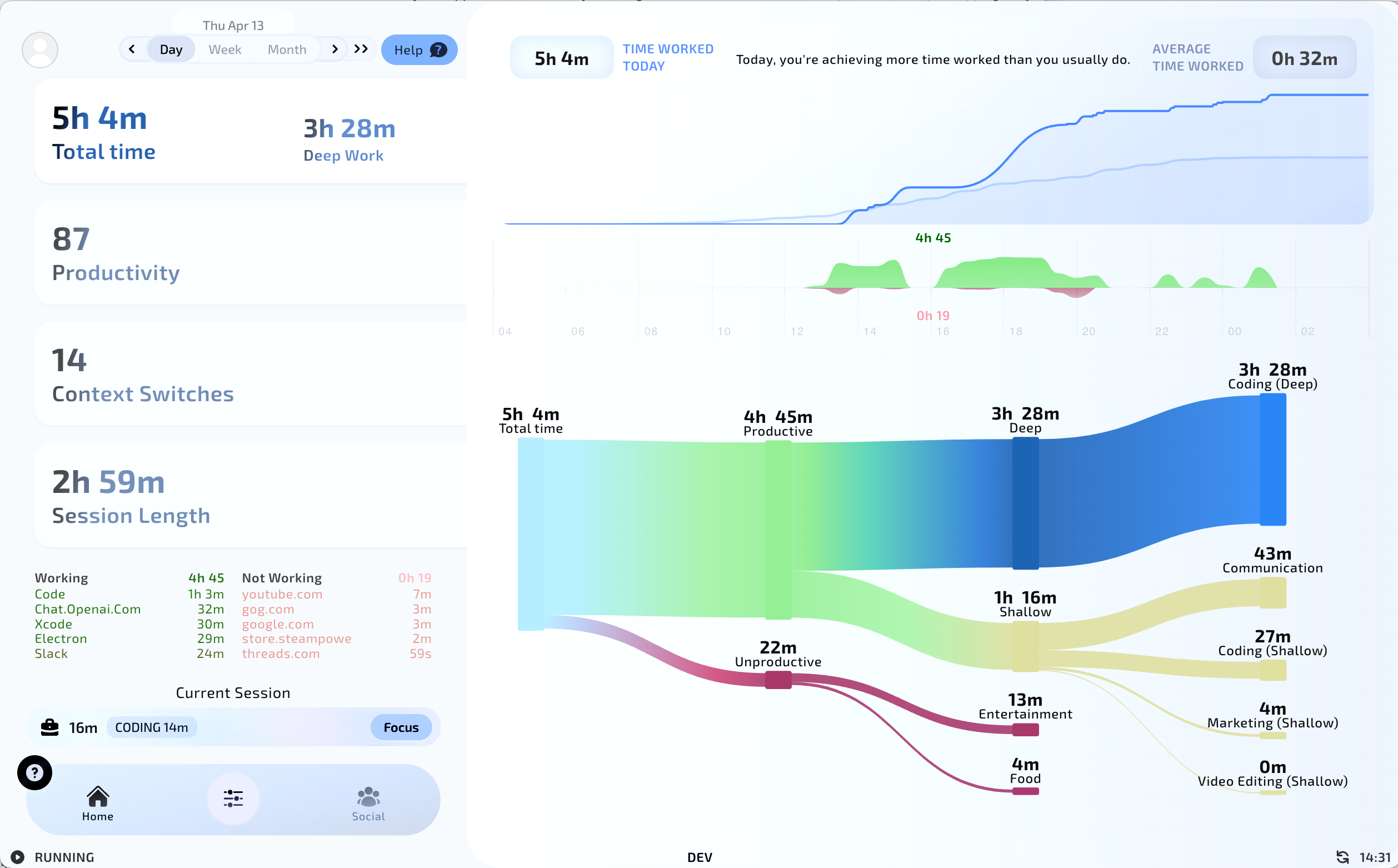 You're not in any groups yet.
Groups let you share your progress with friends, teammates or the whole world to keep you accountable and add some spicy competition into your life!
Invite some friends, or join the 'public' leaderboard!
Version: 0.2.17 - OFFLINE