Take a deep breath, plan your next move.
Time to set up
Get our desktop app to track your screentime.
If you haven't already, download it here.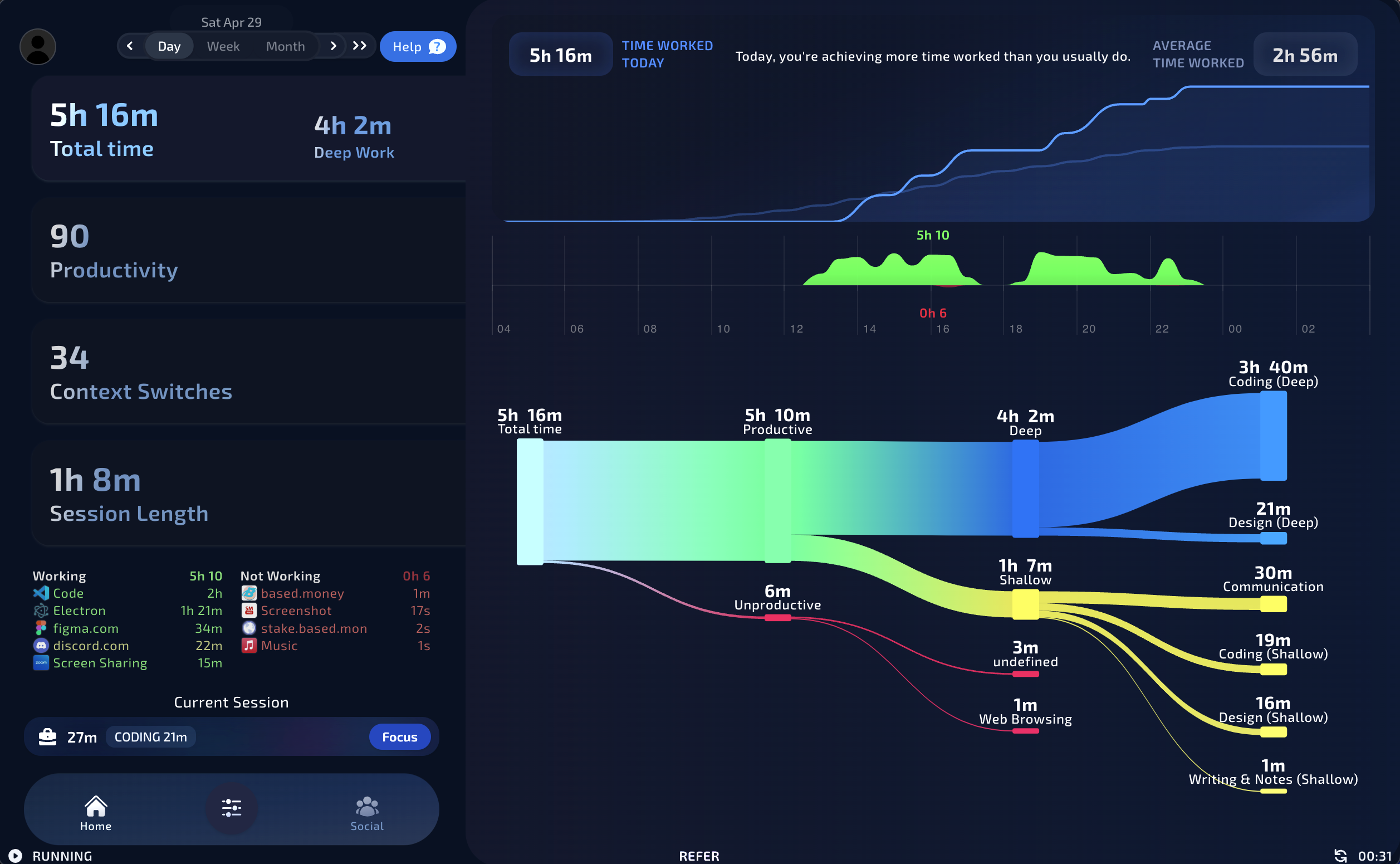 You're not in any groups yet.
Groups let you share your progress with friends, teammates or the whole world to keep you accountable and add some spicy competition into your life!
Invite some friends, or join the 'public' leaderboard!
Version: 0.2.17 - OFFLINE